Students of the Koefia High Fashion and Costume Academy share apartments and rooms near the school. Student rotation makes it natural to find accommodation together with classmates and school students. The accommodations are in areas served by the Rome Metro, therefore particularly convenient for reaching the Academy.
Inoltre, Koefia offers housing services by assisting students in research, or through two leading companies in the sector: www.spotahome.com and www.dotstay.com.
Visit the portals to find the most suitable solution: from temporary accommodation to various housing solutions. An expert will assist you.
The services include transport from the airports, visits to the apartments and all the ancillary facilities that can simplify the search for an accommodation that can best suit everyone's different needs.

WWW.ERASMUSU.COM
20% discount on the booking fee for an accommodation with the code KOEFIA20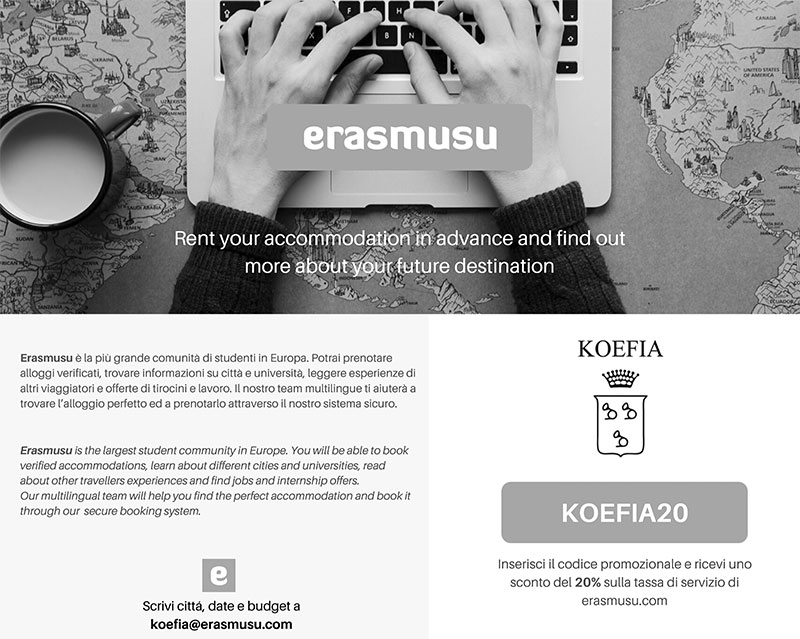 FILL OUT THE FORM TO BE CONTACTED