FASHION DESIGN: PROJECT & RESEARCH
Undergraduate Three-Year Course / Rome
Bachelor Degree, accredited by E.A.B.H.E.S.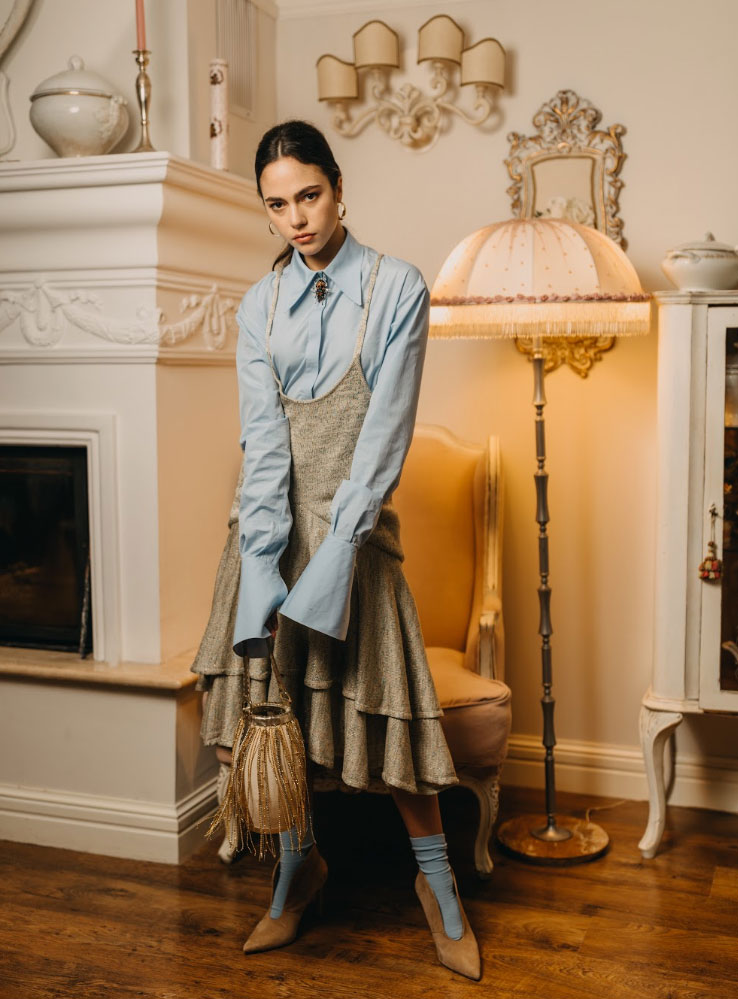 The Undergraduate Three-Year Course in Fashion Design Project & Research is a Bachelor of Science in Design. Main issues and skill concern design of clothes, collection development, and prêt-à-porter improvement, and so on. Student earn all proficiencies concerning the creation of a fashion project and its production with the "moulage" (draping) methodology. The Course includes a course of Accessory Design applied to bags and shoes. At the end of the program, the student is able to work according to best quality standards required by the Haute Couture Maisons.
The placement of students is in leader fashion brands from the "A" of Armani to the "V" of Valentino.
The internships is not included in the course program but can be merged without any additional fee.
FIRST YEAR
Fashion Drawing & Projecting 1
Modelling 1
History of Costume 1
Digital Illustration 1
Visual & Graphic Design
Textile Product Categories
History of Art
Fashion Drawing & Projecting 2
Modelling 2
Digital Illustration 2
Textile Design
Fashion Marketing 1
Weaving
SECOND  YEAR
Haute Couture Modelling 1
History of Fashion 2
Trend Forecasting
Collection Development 1
Sociology and History of Fashion
Tailoring 1
Haute Couture Modelling 2
Digital Illustration 3
Fashion Projecting 2
Collection Development 2
Accessory Design 1
Accessory Modelling 1
Fashion Marketing 2
THIRD YEAR
Creative Lab 1
Applied Digital Fashion Drawing
Web Tailoring Lab
Accessory Design 2
Accessory Modelling 2
Collection Development 3
Creative Lab 2
Accessory Design 3
Fashion Marketing & Business
Sportswear
Capstone Experience – Final Thesis