Course
HIGH FASHION MODELING
Annual / Professional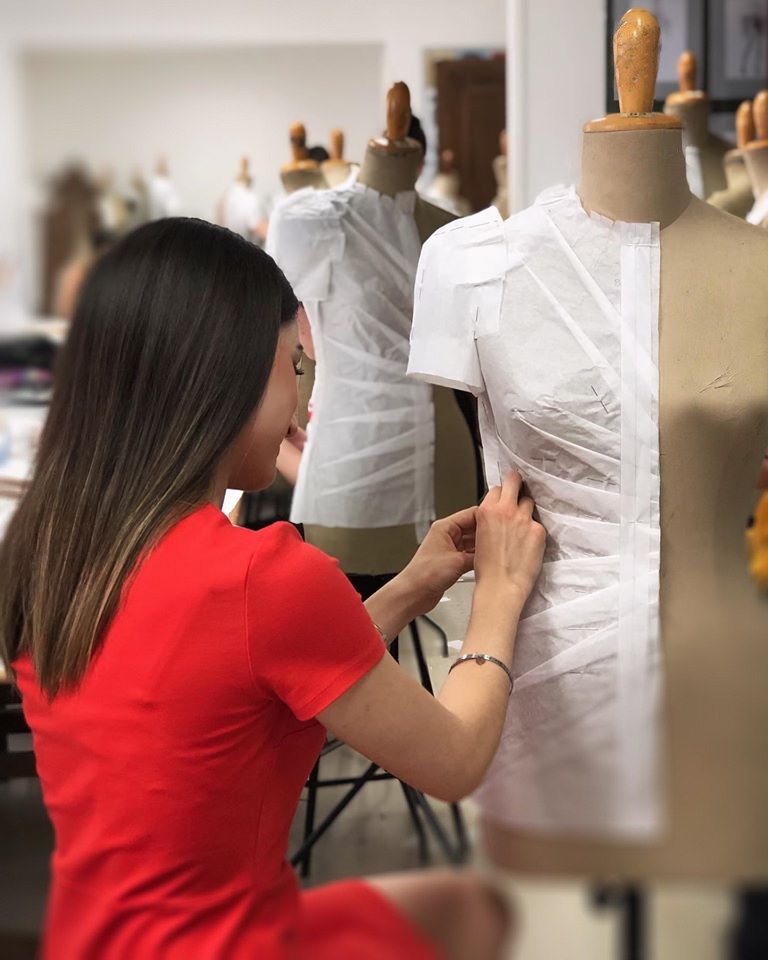 The Couture Pattern Making course – High Fashion Pattern Making – is the core of the Academy's teaching. Madame Koefia – Alba Toni Contessa Brasini – the founder of the school, is a modeling professional who opened the Academy in Rome in 1951 on the basis of the international success of her creations.
The 3D pattern "Moulage", of his invention, consists in cutting the model not on the table but directly on the mannequin. Koefia Modeling Methodology® is taught on the basis of an exclusive idea that is still characteristic of Italian Haute Couture.
In the Koefia High Fashion Modeling course, 3 main methods and tools are taught for the creation of prototypes and models of garments and dresses:
Haute Couture Modeling, Koefia method, 3D Moulage Draping
Industrial modeling, Secoli method
Cad-Cam modeling, Lectra method software Modaris.
Professional goals
The modeling skills currently represent, in the field of fashion production, what makes the difference for job placement. Many know industrial modeling in Cad-Cam applications, but few know how to professionally make tailor-made suits starting from the construction of the three-dimensional "moulage" pattern on the mannequin.
Thanks to the High Fashion Modeling Academy, Koefia introduces young qualified model makers to work every year in prestigious Maison SEE LIST.
PARTICIPATION
16 hours / week
Study Plan
Request the Didactic Plan, with the details of the Subjects, and the Brochure of the Course of Your Interest
Attendance
To meet the needs of those who work, the attendance of the course is 2/3 days a week, for an average of 14 hours / week, with Friday as a full day.
Monday afternoon, 14: 00-18: 00
Friday full day, 9: 00-18: 00
Saturday morning, 9: 00/13: 00 (not always)
Lessons from mid-September to mid-May + recoveries in June.
Any lessons missed due to unavailability or other cause will be made up individually.
Exams / Certification
At the end of the course the student will have to pass the exams of all the subjects developed during the two semesters, with the production for the final exam of a personal Vademecum Modellistica Couture.
At the end of the Professional High Fashion Modeling Course, the KOEFIA ACADEMY DIPLOMA is awarded.