01 HAUTE COUTURE> FASHION DESIGN
Executive Annual Course / Rome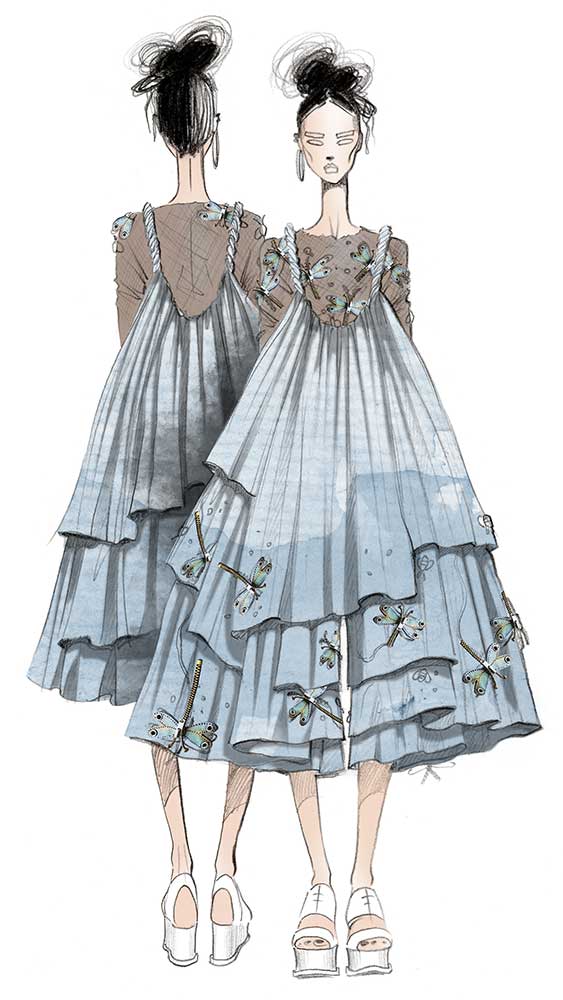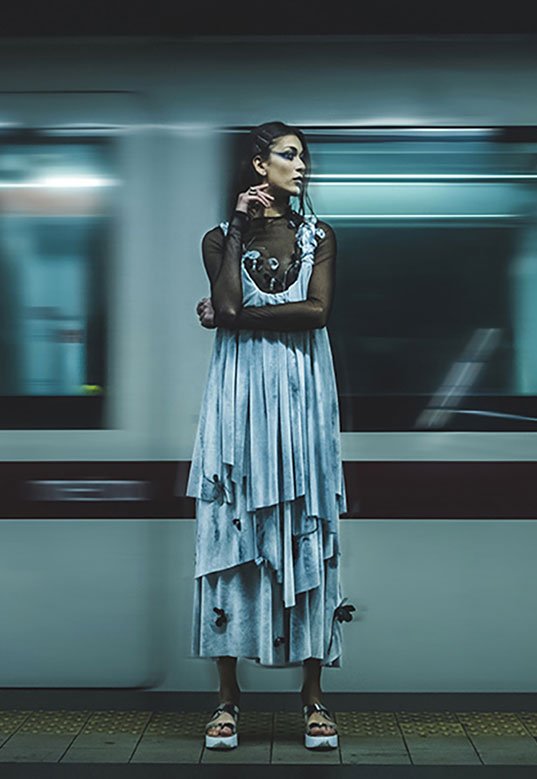 The Course for Fashion Designer follows the educational path of the Undergraduate Bachelor Three-Year Course. Students attend class focusing on anathomy, trend setting, creativity, hand-drawing silhouette & fashion sketch, projecting outfits and collections.
The class consists of a maximum of eight students.
Attendance is 3/4 times a week, morning or afternoon classes.
The Course issue a Koefia Diploma + a 24 Ects Credits Transcript.
From anathomy to design a fashion collection / Artistic Anatomy / Studio Silhouette / Faces / Outfit Design / Accessories / Fashion Collection Project.
STUDY OF COULOR
Coulor in fashion and illustration / Pencils, Tempers, Inks, Pantones.
DECORATION
Technical basics of hand-woven decoration / Style Research / Color Balance / T-Shirt Design.
GRAPHICS
Fundamental of graphic communication.
DIGITAL ILLUSTRATION
Staining techniques of the fashion figure with Adobe Photoshop.
COUTURE MODEL
Introduction to 3D paper modeling as application of the fashion design solutions / Exercises on bodice, skirt, sheath, sleeves, trousers.
TAILORING
Basics of Sewing / From 3D Paper-Model to Sartorial Canvas / Eliminating Defect / Production Process Setup / Textile Design / Fiber Art – Weaving / Custom Knitwear Projects / Italian Embroidery / Textile Decoration Techniques